40+ varied industry clients – We serve a number of clients from various industrial sectors like Auto,
Non-auto, Railways, Defence, Electrical, General Engineering and many more.
1500 M. Tons monthly capacity – Currently our manufacturing capacity is 1500 M. Tons per month.
Our annual growth has been between 15% to 22 % since the last five years. With increasing demand,
we have plans to raise our installed capacity to 2000 M. Tons per month by April 2020.
20,500 Sq. Mtrs. Area – Our production facilities are spread across 20,500 Sq. Mtrs. Area with all the required machinery, equipment and production support facilities for uninterrupted 24 x 7 production.
Our plant is situated at Wada, an industrial hub with all infrastructure facilities. It is well connected
and is situated about 70 kms from Mumbai, the Industrial Capital of India.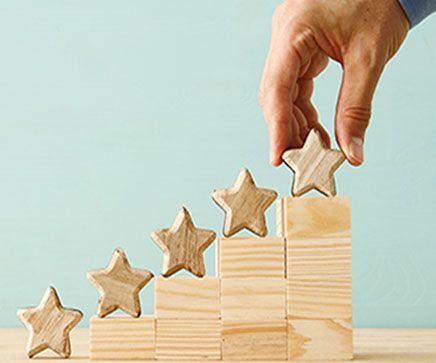 Consistent Quality
We are an ISO 9001-2015 certified company manufacturing Aluminium Alloy Ingots as per the national and international standards, we manufacture Aluminium Alloys conforming to BS, IS, JIS, DIN and ASTM standards. We also manufacture Aluminium Alloys conforming to customer specific compositions. To ensure our Alloys conform to these standards, we have well equipped quality control and testing facilities available in our unit. We have a well documented system and procedure to check and approve all the raw materials received, before they are released for production, in process quality checks at various stages during production and final quality checks of the finished products, to ensure that the Ingots are free from any defects and are of the finest quality.
Cost-Effective
We cater to our customers from various sectors and ensure our products are price competitive. We achieve this by selecting the appropriate raw material sources, with fair pricing, modern and updated production techniques, minimum losses during the production process and rejection losses.
On-Time Delivery
We abide by our deadlines and always ensure that the products are delivered to the customers at the right time every single time.
Quality Policy
We are committed towards enhancing customer satisfaction through manufacturing and supplying best quality product, training and motivating employees. We achieve the same with continual improvement through quality management systems and quality objectives.
Environment Safety Policy
Environment Health & safety Policy
GK Founders Pvt. Ltd. is committed to taking adequate precautions related to environment, health and safety. It is GKFPL's. endeavour to achieve sustainability in its business through adhering to principles of "Responsible Care" and to provide a workplace free from accidents, injuries and exposure to hazardous products as well as conserve natural resources of plantation, and protect environment through pollution control.
In accordance to the aforementioned promise, we have set our objectives and are committed to :
Safety and health trainings to our employees at regular time intervals.
Create a proper hygienic working environment.
Carry out repairs and maintenance of our building plant and machinery from time to time.
Comply with applicable Environmental, Health and Safety (EHS) legislation and statutory, regulatory and other requirements.
Use process safety and risk management techniques like Safety training, Operational Studies and Documentation of safety related information to minimize EHS risks associated with our operations.
Equip ourselves to address EHS emergencies.
Awareness of EHS responsibility among all the employees and contractors and impart the requisite training.
Share information on health, safety and environmental hazards related to our products with customers, suppliers, vendors and with community.
Review objectives and set targets to improve our EHS performance.
This Policy is reviewed periodically for its continuing suitability to the organization's current business. Make this Policy available to our customers and suppliers.